Full Tour Coming Soon
Board Room
seats 8-10 people (additional seating available)
The board room is fully equipped with a state of the art projector, extra large screen and comfortable seating around a large custom birch table. Specialty coffee is available on site at $3/per person. Please inquire about catering and snack packages.
Rental Rates
Exclusive Member Rates Available
The Loft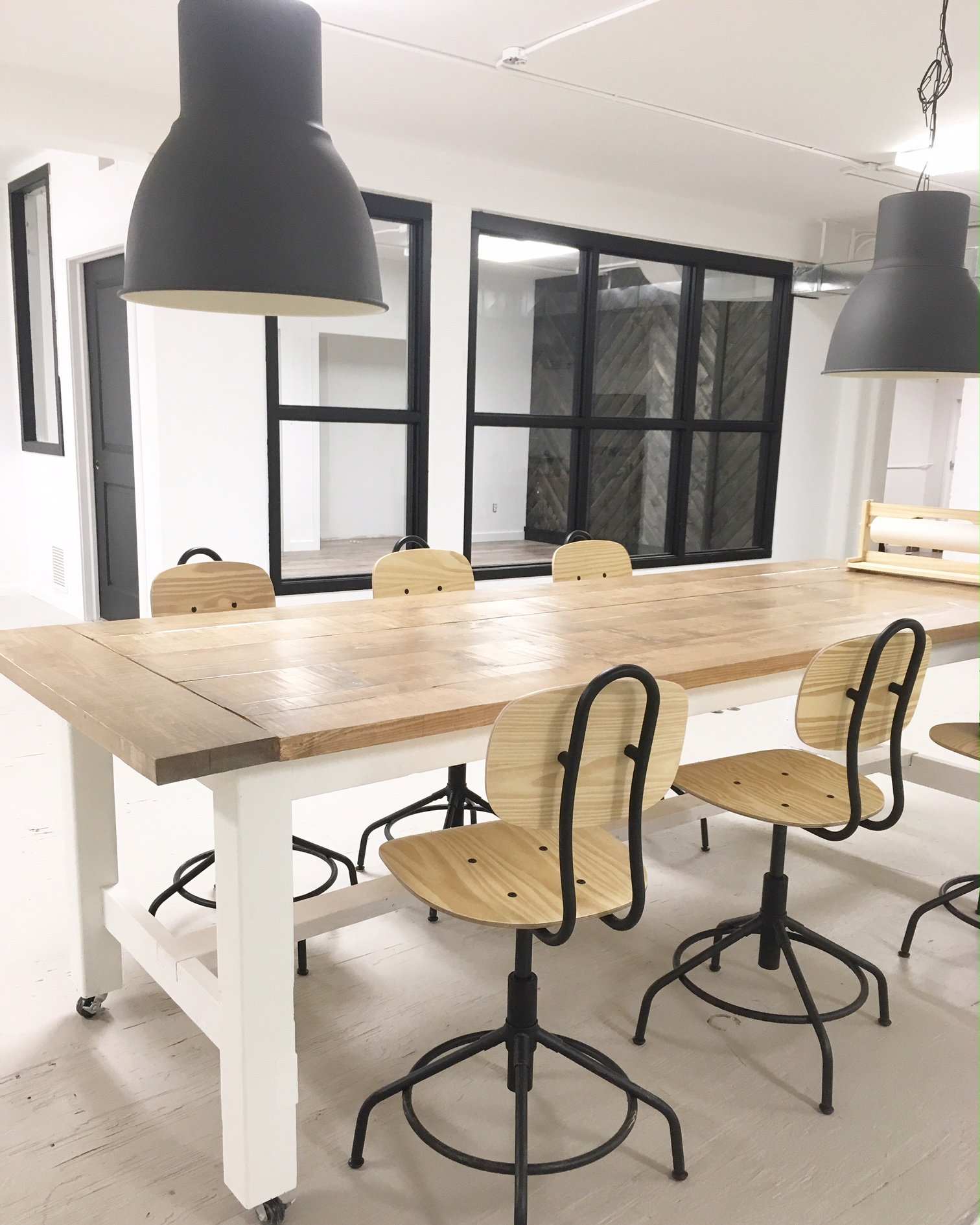 The community workshop offers ample workspace, a cutting and building zone, as well as a mixed-media maker area for painting and pottery. Looking to utilize this space? Choose a membership option that suits your needs or attend one of our workshops.
Photography and Film Studio
We are thrilled to partner with Unveil Studios for all film and media services, gear rentals and tech support. Studio + Rental Rates coming soon.