Full Tour Coming Soon
Board Room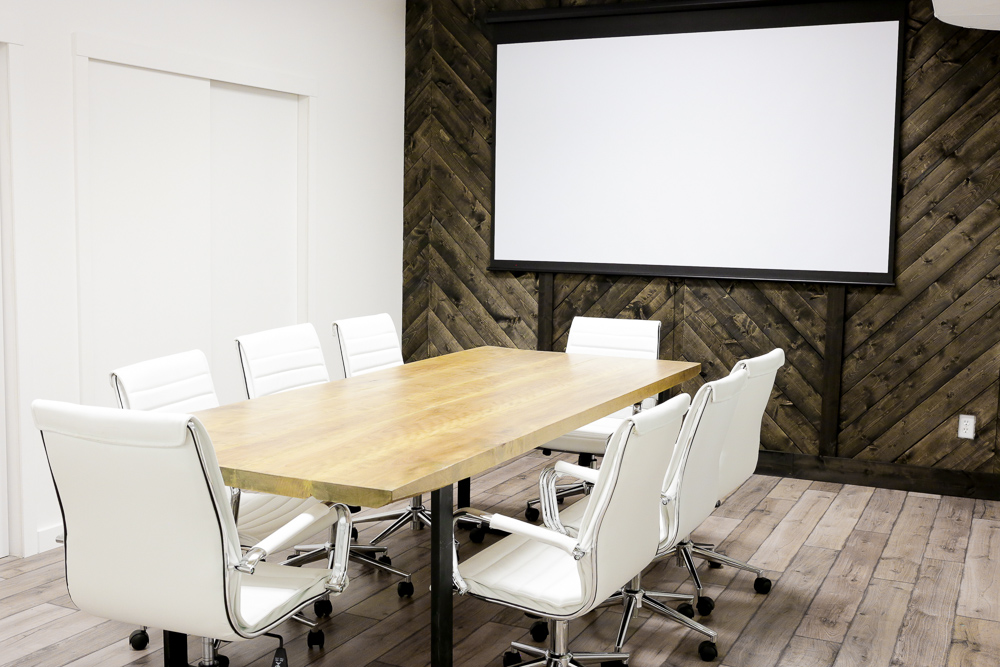 seats 8-10 people (additional seating available)
The board room is fully equipped with a state of the art projector, extra large screen and comfortable seating around a large custom birch table. Specialty coffee is available on site at $3/per person. Please inquire about catering and snack packages.
Rental Rates starting at $40/hr
Book Here:


Photography and Film Studio
We are thrilled to partner with Unveil Studios for all film and media services, gear rentals and tech support. Studio Offering + Rental Rates coming soon.
The Loft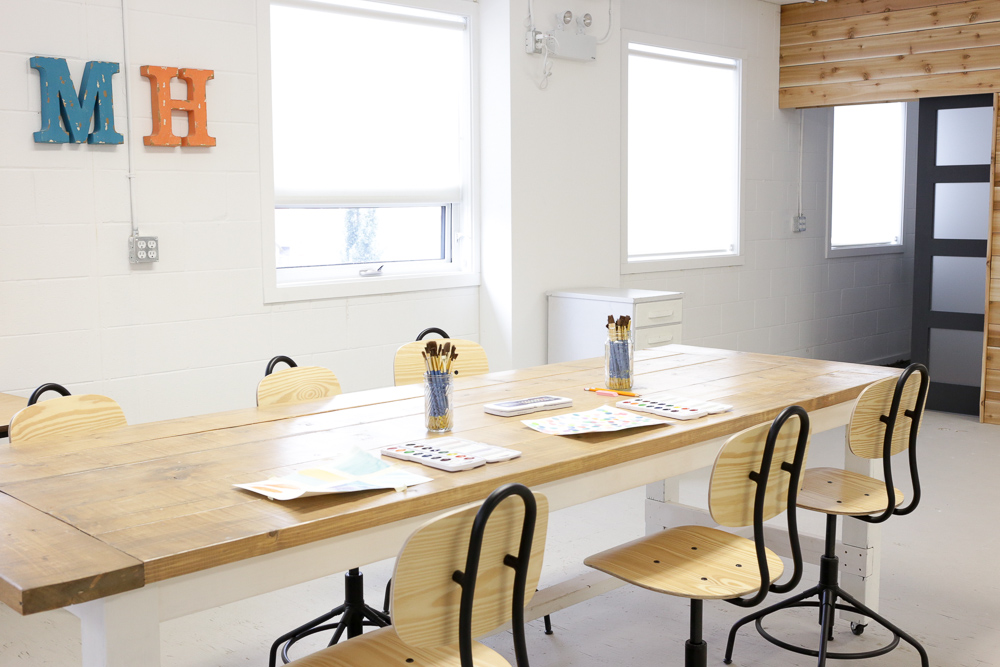 The community workshop offers ample workspace, a cutting and building zone, as well as a mixed-media maker area for painting and pottery. Looking to utilize this space? Choose a membership option that suits your needs or attend one of our workshops.
Tech Stations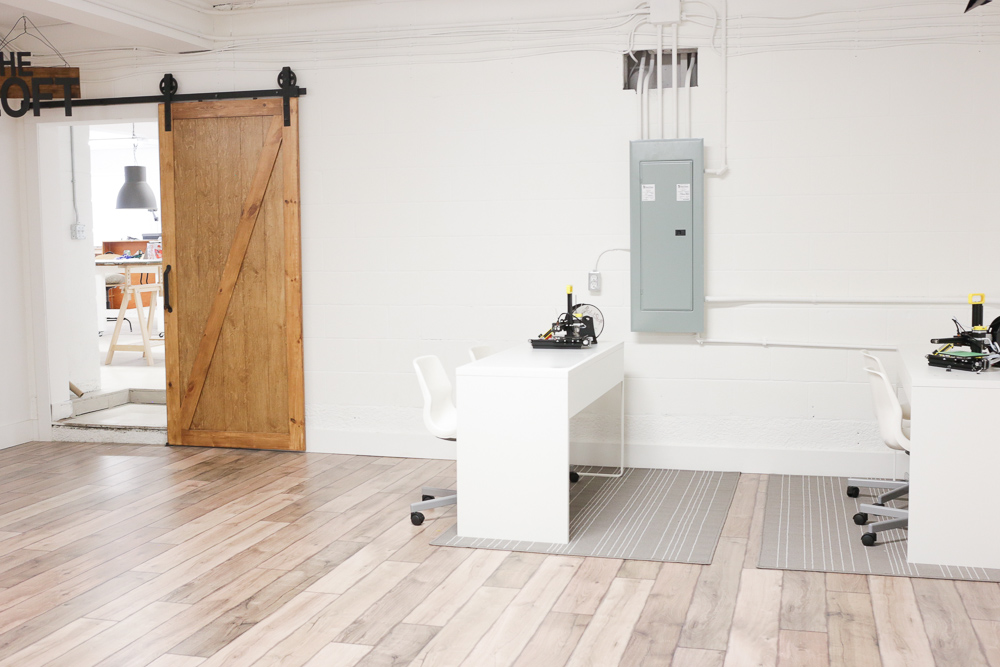 Looking for a desk space to pull up a chair and work at your computer? Our member only tech stations have you covered. Purchase a day membership, or customize one of our membership options to suit your needs. Software library launching soon!